A Musical Feast Gala Benefit
Music of the Baroque's annual gala benefit, A Musical Feast, is an elegant evening of dining and dancing with a very special performance by members of the Music of the Baroque Chorus and Orchestra. The 2017 gala benefit took place June 2 at the Fairmont Chicago. We're pleased to announce that it was a huge success—with 325 guests in attendance, the event netted over $301,000. Honoring Executive Director Karen Fishman, who retired at the end of June, the evening was a grand celebration of eighteen years of inspired leadership. Save the date for A Musical Feast 2018 on Friday, June 1, at the Fairmont Chicago.
...
2017 GALA SPONSORS
IMPRESARIOS
Bill McIntosh
The Negaunee Foundation



EXECUTIVE PRODUCERS
PRODUCERS
C. James and Karen Prieur
James A. Serritella



UNDERWRITERS
Pamela Baker
Anne Marcus Hamada
Sydney L. Hans and Lawrence E. Strickling
Helen Marlborough and Harry Roper




SPONSORS
Aon
Tom and Jennifer Cline
James T. Elliott IV and Dr. Susan Stern
Stan and Mary Ferguson
Michael A. Forti
Leland Hutchinson and Jean Perkins
Miller Shakman & Beem LLP
UL



BENEFACTORS
Elliott and Mona Golub
Carol and James Klenk
Jim and Kay Mabie
Marjorie Moretz Stinespring
John L. Wilhelm, M.D.


PATRONS
Christine Albright and Lawrence Gill
Baird
Ron and Queta Bauer
Philip and Janice Beck
C. Andrew Brickman
Bridgeview Bank Group
Butler Rubin Saltarelli & Boyd LLP
Stephen and Patricia Carlson
Philip and Marsha Dowd
Timothy A. and Bette Anne Duffy
Barbara and Frank Easterbrook
Mark and Beth Filip
Karen Fishman and Anne Ladky
Fitch, Even, Tabin & Flannery LLP
Robert C. Fix
David and Alexandra Fox
Shelley Gorson and Alan Salpeter
Kimberly and Mark Gralen
Mr. and Mrs. Dietrich M. Gross
Jim and Brenda Grusecki
Bert and Ann Hand
Pati and O.J. Heestand
David D. Hiller
Cynthia and Ron Holmberg
George Joseph
Jared Kaplan and Maridee Quanbeck
Charles J. Kralovec
Douglas J. and Kathleen G. Kurtenbach
Mr. and Mrs. J. Andrew Langan
Robert and Deborah Lanigan
Bruce and Mary Leep
Robert and Janice Lorch
Stephen and Rosemary Mack
Stephen Marquardt and Deborah Shaw
Peggy and David Mason
Patty and Mark McGrath
Dennis and Linda Myers
Emily Nicklin and Jack Callahan
Gerard Notario, MD
Parr Brown Gee & Loveless
Richard and Shirley Paulson
Proskauer Rose LLP
Mr. Matthew Regan and Dr. Julie Talano
Rosborough Partners, Inc.
Jono and Piper Rothschild
Kessler Orlean Silver
Derek and Elizabeth Sammann
Lynne and Ralph Schatz
Carole Schecter and Steven Mayer
Chris Shukie, UBS Financial Services
Matthew E. Steinmetz
Bruce and Chris Toth
Mr. and Mrs. Clark L. Wagner
Pam and Doug Walter
John Williams and Martin Fluhrer
Paul and Mary Yovovich
Betsy and Jeff Zeiger
David and Elizabeth Zott
RAFFLE DONORS
About Face Theatre
ACM School of Music
ACT Theatre
Aerial Dance Chicago
Alliance Française de Chicago
The Charles Allis and Villa Terrace Art Museums
American Blues Theater
American Theater Company
The Annoyance Theatre and Bar
Arlington International Racecourse
Arts n Spirits
Auntie Oti
Ayla's Originals
Bari Zaki Studio—Bookbinding Studio & Shop
Big City Swing
Black Ensemble Theater
Bloom Yoga Studio
Boston Baroque
Bottle & Bottega
Buzz: Coffee Roaster
The Book Cellar
Chicago a cappella
Chicago Bears Football Club
Chicago Botanic Garden
Chicago Cubs
Chicago Shakespeare Theater
Chicago Sinfonietta
Chicago Symphony Orchestra
Chicago Tap Theatre
City Lit Theater Company
Columbus Tap
Court Theatre
The Chicago Architecture Foundation
The Chicago Mosaic School
The Chicago Zoological Society/Brookfield Zoo
Dance SPA
de Quay Restaurant Chicago
Leigh Deleonardo
DoubleTree by Hilton Chicago-North Shore
Eli's Cheesecake
Elixir
Elmhurst Sky Zone
Embellish Boutique
ENRGi Fitness
Evanston Art Center
Fairmont Copley Plaza
Fairmont Olympic Hotel, Seattle
Fairmont The Queen Elizabeth
Fleur, Inc.
Foot Cardigan
Fox Hair Chicago and Kim Nelson
The Gift Theatre
Giordano Dance Chicago
GO Cycle/GO Row Studio
Goodman Theatre
Handel and Haydn Society
Sydney L. Hans and Lawrence E. Strickling
Harris Theater for Music and Dance
Hawthorne Home
Hazel
Anne and William J. Hokin
The House Theatre of Chicago
Hubbard Street Dance Chicago
Hugo's Frog Bar and Fish House
The Institute of Contemporary Art/Boston
InterContinental Milwaukee
International Museum of Surgical Science
iO Theater
Isabella Stewart Gardner Museum
The Joffrey Ballet
Kent Certified Wine Cellar & Trust
Kinslahger Brewing Company
Carol and James Klenk
Knit 1
KOVAL Distillery
Thomas and Amy Kuhns
Lady Gregory's
Lagunitas Brewing Co.
Lakefront Brewery
Laskey + Lenart Jewelry Studio
Mary Laskey Enamel Designs
Lawton Ridge Winery
Sara Lenart Jewelry Design
Lifeline Theatre
Lillstreet Art Center
Lynfred Winery
Milk Handmade
Milwaukee Art Museum
mySpa
Diane Nelson and Gary Cygan
North Shore Center for the Performing Arts in Skokie
Northlight Theatre
Oceanique Restaurant
O'Shaughnessy's Public House
Best Place at the Historic Pabst Brewery
Park Grill
Petterino's
Pizzeria Lola
Pork Shoppe-Andersonville
Raven Theatre
Read Dog: Curated Book Subscription
Redtwist Theatre
Rembrandt Chamber Musicians
Remy Bumppo Theatre Company
Replay Beer & Bourbon Andersonville
Revolution Brewing
Rivendell Theatre Ensemble
Rockford Park District Rosebud Restaurants
Tony and Carl Ruzicka
Saigon Sisters
Savory Spice Shop
Renee Schwartz
The Second City
Sepia and Proxi
Sew Crafty Studio
John G. Shedd Aquarium
Smoque BBQ
Sobelmans Pub N Grill
Sock Club
Steep Theatre Company
Stella Barra
Steppenwolf Theatre Company
StoryStudio Chicago
Summer House
Terlato Wines International
The Theatre of Western Springs
Therieau Art and Frame
Thousand Waves Martial Arts
TimeLine Theatre Company
Trap Door Theatre
UChicago Presents
Union Handmade
Up Comedy Club
Uptown Underground
Urban Athlete
Urban Oasis a Massage Spa
Sam and Chickie Weisbard
Windy City Playhouse
Windy City Smokeout
wineHouse
Frank Lloyd Wright Trust
Yoga Experience
DONATIONS IN KIND
Invitation design donated by Kym Abrams Design




Invitation printing donated by LCP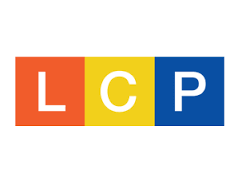 Program book printing donated by North Shore Printers



Sponsor table gifts donated by Bays English Muffins and Starbucks