Gina DiBello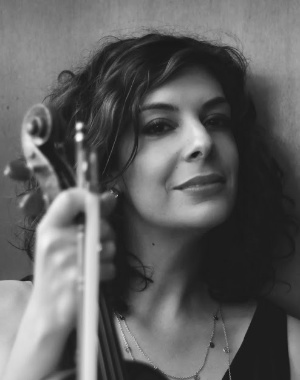 Music of the Baroque concertmaster Gina DiBello joined the first violin section of the Chicago Symphony Orchestra in April 2013. She was previously principal second violin of the Minnesota Orchestra and a member of the Detroit Symphony Orchestra.
A Chicago native, Gina DiBello developed an intense passion for music early in her life—her father Joseph is a veteran bass player with the Chicago Symphony Orchestra, and her mother Bonita a violinist with Lyric Opera of Chicago. She began her violin studies at age four and made her solo debut at age fifteen, performing the Glazunov Concerto with the Kishwaukee Symphony. She continued her studies at the Cleveland Institute of Music and The Juilliard School. Her principal teachers include Desirée Ruhstrat, David Cerone, and Linda Cerone.
A dedicated soloist and chamber musician, Gina DiBello performed Mozart's Violin Concertos Nos. 3 and 5 with the Minnesota Orchestra and is a founding member of New Music Detroit, a collective dedicated to performing and promoting contemporary music. She lives on the north side of Chicago with her husband, percussionist Ian Ding, and their cats.
Gina DiBello appears as soloist in "Circle of Friends" on May 7 & 8