A Musical Feast Gala Benefit, Concert, & Raffle
Music of the Baroque's Gala has been rescheduled for Friday, October 23, 2020 due to the current issues related to the pandemic. This year's Music of the Baroque Gala is extra special. It's the big event that leads up to our 50th anniversary season!


Once again, the highlight of the evening will be the gala concert. Although it is no longer possible for Sir James Galway to be with us, we are thrilled to welcome Music Director Jane Glover, who will be joined for the very first time by Principal Guest Conductor Nicholas Kraemer. Together, they will conduct our chorus, orchestra, and featured soloists in a concert of Baroque favorites.


We hope you can join us on Friday, October 23 at the Fairmont Chicago.


This is our only fundraising event of the season. You will enjoy champagne on arrival followed by the gala concert and a cocktail reception prior to a lavish three-course meal, and dancing afterward to the Becca Kaufman Orchestra. The MOB raffle features amazing prizes, including trips to different parts of the United States and catered dinner parties by Blue Plate.


Tickets for this year's event start at $375 per person and are on sale now. If you have questions or need additional information please contact Development Manager Andrew Baldwin.


Proceeds benefit every aspect of what we do, from 20 dynamic concerts to "Strong Voices," our arts education program in six Chicago public high schools.


If you cannot join us for the event please consider making a donation to this, our only fundraiser of the year. Donations of $1000 or more will be included in our gala invitations.




2020 GALA SPONSORS
IMPRESARIOS
William McIntosh
The Negaunee Foundation


EXECUTIVE PRODUCERS
Thomas and Amy Kuhns


PRODUCERS
Tom and Jennifer Cline
Anne Marcus Hamada
Bert and Ann Hand
Robert D. Hevey, Jr. and Constance M. Filling
C. James and Karen Prieur
Stephen Wood and Kathleen Arthur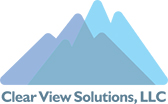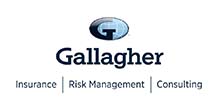 UNDERWRITERS
Pamela Baker
Stan and Mary Ferguson
Michael A. Forti
Sydney L. Hans and Lawrence E. Strickling
Helen Marlborough and Harry Roper
Dr. Julie Talano and Mr. Matthew Regan
Lawson and Jane Whitesides




SPONSORS
Aon
Leland Hutchinson and Jean Perkins
James and Peggy Knapp
Louise Lane
Miller Shakman & Beem LLP
Marjorie Moretz Stinespring
Donald E. Nelson and Scott Zagurski, Wells Fargo Advisors - Naperville
UL
John L. Wilhelm, MD


BENEFACTORS
Jacquelyne DenUyl
Jim and Kay Mabie


PATRONS
Baird
Ron and Queta Bauer
Erik and Melissa Bjella
Donna and Andrew Brickman
CIBC Bank USA
Philip and Marsha Dowd
Timothy A. and Bette Anne Duffy
Barbara and Frank Easterbrook
Sally and Michael Feder
Mark Ferguson and Elizabeth Yntema
First Midwest Bank
Karen Fishman and Anne Ladky
Fitch Even Tabin & Flannery LLP
David and Alexandra Fox
Kimberly and Mark Gralen
Cynthia and Ron Holmberg
Thomas Karaba and Marsha Hoover
Jared Kaplan and Maridee Quanbeck
Carol and James Klenk
Jeanne LaDuke and Carol Stukey
J. Andrew and Susan Langan
Bruce and Mary Leep
Stephen and Rosemary Mack
Mr. and Mrs. Stephen Marquardt
Declan McGovern and Angela McLaughlin
Portia Morrison and Alan Richmond
Charles Helvetius Mottier
Linda and Dennis Myers
Emily Nicklin and Jack Callahan
Northern Trust
Joseph and Rosemary O'Hara
John W. Pfeiffer and Gregory Potts
Jonah Orlofsky and Joan Polacheck
Shirley and Richard Paulson
Parr Brown Gee & Loveless
Proskauer Rose LLP
Rosborough Partners, Inc.
Piper and Jono Rothschild
Derek and Elizabeth Sammann Family
Lynne and Ralph Schatz
Carole Schecter and Steven Mayer
Chris Shukie, UBS Financial Services
Brian and Beth Sieve
Matthew E. Steinmetz
Clark and Joan Wagner
Pam and Doug Walter
David and Ann Ward
Helen E. Witt and Aloysius T. Stonitsch
Paul and Mary Yovovich
Betsy and Jeff Zeiger
Helen Zell
David and Elizabeth Zott
Anonymous
DONATIONS IN KIND
Invitation design donated by Kym Abrams Design







Invitation printing donated by LCP







Program book printing donated by North Shore Printers







Invitation mailing donated by TCB Mailing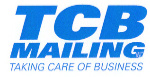 RAFFLE DONORS
We encourage you to visit our generous in-kind and raffle donors. Please mention their support of Music of the Baroque when you do.




About Face Theatre
ACM School of Music
American Writers Museum
Aspen Music Festival and School
Ayla's Originals
Best Place at the Historic Pabst Brewery
Black Ensemble Theater
Blue Plate
Catch 35
Chalet
Chicago a cappella
Chicago Botanic Garden
Chicago Humanities Festival
The Chicago Mosaic School
Chicago Opera Theater
Chicago Sinfonietta
Chicago Symphony Orchestra
Chicago Tap Theatre
The Chicago Zoological Society
Chill Chicago
City Lit Theater Company
Columbus Tap
Comedy Sportz
Court Theatre
The Deer Path Inn
Dublin 4 Irish Pub and Cafe
Elgin Symphony Orchestra
Elmhurst Sky Zone
Embellish Chicago
Evanston Art Center
Fairmont Chicago
Fairmont Royal York
Fairmont Seattle
Fairmont Washington DC
Karl R. Fink
Gage Hospitality Group
Genesee Theatre
Giordano Dance Chicago
Steve Greenberg and Jeff Mono
Sydney L. Hans and Lawrence E. Strickling
Harris Theater
Hazel
Anne Hokin
Hotel Ivy Minneapolis
Hugo's Frog Bar and Fish House
Il Porcellino
The iO Theater
Joffrey Ballet
Kent Certified Wine Cellar & Trust
Carol and James Klenk
KOVAL Distillery
Thomas and Amy Kuhns
Lakefront Brewery
Land and Sea Dept. at Chicago Athletic Association
Lawton Ridge Winery
Lifeline Theatre
Lynfred Winery
Maison de Haj
Marriott Theatre
Milwaukee Art Museum
Museum of Science & Industry Chicago
mySpa
Nation Symphony Orchestra
Les Nomades
Northlight Theatre
Oceanique
Oscar Isberian Rugs
Oscar Tatosian, Honorary Consul, Republic of Armenia
O'Shaughnessy's Public House
Raven Theatre
Red Apple Buffet
Tony and Carl Ruzicka
Saigon Sisters
Sara Lenart Jewelry Design
Seattle Symphony
Smoque BBQ
Sock Club
Steep Theatre Company
Terlato Wines
Thousand Waves Martial Arts
Timeline Theatre
Timeline Theatre
Toronto Symphony Orchestra
UChicago Presents
Urban Athlete
Urban Oasis
Volare Restaurant
Mark Weisbard and Vicki Rich
Yoga Experience


Back to top


Images from A Musical Feast 2019

Last year's elegant black-tie gala benefit on May 31, 2019, at the Fairmont Chicago was an unqualified success. We gratefully acknowledge and thank each one of our individual, foundation, corporate, and in-kind supporters whose generosity helped us reach and exceed our goal.


Photos Copyright (C)2019 by Elliot Mandel


...