Plan Your Visit
PERFORMANCE VENUES
Music of the Baroque performs regularly at the Harris Theater in Millennium Park and the North Shore Center for the Performing Arts in Skokie. Other concerts, including the annual holiday concerts, are performed in several city and suburban churches. Please click on a venue name to view more information.
CHURCH VENUES
COVID PROTOCOL
The safety of our musicians and patrons is our top priority. Music of the Baroque will comply with all guidelines set forth by government officials as well as by our venues. Click the button below to view the current guidelines.
DIRECTIONS AND PARKING
Please choose a venue name for more information on how to get to our concerts and where to park.
CHURCH VENUES
HOTELS AND RESTAURANTS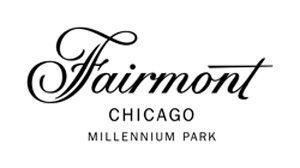 The Fairmont Chicago is Music of the Baroque's generous season sponsor and preferred hotel partner. This Chicago hotel features 687 contemporary guestrooms and suites including hypoallergenic, allergy-friendly Fairmont PURE rooms. Guestrooms feature stunning views of Grant, Millennium and Maggie Daley Parks as well as Lake Michigan and the Chicago skyline. Visit the Fairmont Chicago website for more information and to make reservations.



MUSIC OF THE BAROQUE DINING PARTNERS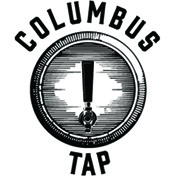 Columbus Tap, located inside Music of the Baroque's preferred hotel partner, the Fairmont Chicago, offers a quintessential tap house experience in the heart of Chicago, masterfully blending sophisticated offerings with neighborhood charm. Visit the Columbus Tap website for more information and to make reservations.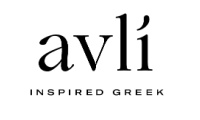 Creative Greek restaurants in Chicago where tradition meets contemporary elegance and guests experience core philosophies of Philoxenia (hospitality), Kefi (joy), and Meraki (passion). Avli welcomes you in to live and enjoy life through their classic and contemporary Greek dishes, lively beverage program, and an ambiance that reflects life in Greece. Avli on The Park is a neighborhood gem tucked away downtown Chicago in Lakeshore East. The remarkable closeness to The Loop, shopping, and entertainment— along with easy access to popular Maggie Daley Park— makes Avli in Lakeshore East a perfect destination for a celebratory night out, group brunch, or an easy family neighborhood lunch or dinner. Visit the Avli website for more information and to make reservations.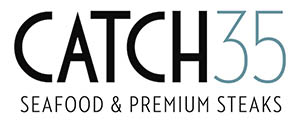 Catch 35, dubbed, "one of the classiest and most innovative seafood restaurants around" by the Chicago Sun-Times, is an elegant choice for pre-show dining. The warm and expansive eatery boasts a newly crafted menu offering a variety of seafood & fresh from the farm options that appeals to all types of eaters from Colorado volcano lamb shank to Hong Kong style salmon to charred Spanish octopus. Fan favorites on the menu like pan roasted Chilean sea bass, Georges Bank scallop surf & turf, Alaskan king crab have been enhanced, furthermore, the seasonal ingredients such as Alaskan halibut, wild salmon, Block Island swordfish highlight the specials menu monthly. M Catch 35, entices the casual, business, and special occasion crowds. Live jazz music at the Chicago location from 6-9pm Tuesday-Saturday illuminates the Chicago experience for tourists and regulars alike. Music of the Baroque patrons receive a free dessert (with every two entrees purchased) when showing their concert tickets for the day's performance. Visit the Catch 35 website or call 312.346.3500 for more information and to make reservations.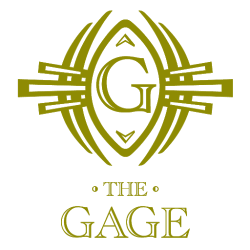 With a similar focus on sterling quality and superb style, The Gage has become a favorite of locals and visitors worldwide. Over the years, The Gage has been one of Chicago's most booked restaurants-- effortlessly blending European influence with American style. The restaurant serves refined, rustic fare complemented by an innovative libations program in a lively, convivial setting. Recently celebrating over ten years in business, The Gage continues to be both a respected classic and an innovative leader on Chicago's dining scene. Music of the Baroque patrons receive a complimentary round of bubbles or dessert for the table with the purchase of an entree when showing their concert tickets for the day's performance. Visit the Gage website for more information and to make reservations.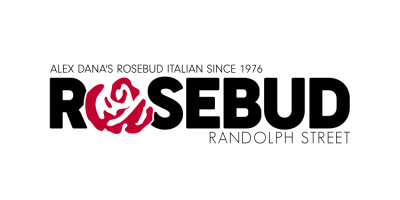 "There is no time to hesitate if you want to succeed," said legendary Chicago restaurateur Alex Dana. As founder of the iconic Rosebud Restaurant Group, Dana has lived and made his career by that philosophy, adding, "You can't look back if you want to move ahead." Mr. Dana has been moving ahead for the better part of four decades, expanding the success of his original Rosebud into Chicago's first major restaurant group and an international household name. Beloved by celebrities, politicians, global leaders and the everyman alike, all of Dana's Rosebud Restaurants throughout Chicagoland retain an authenticity and a high level of quality and service that has become an industry standard. Rosebud On Randolph features their classic Rosebud Italian menu with elevated "Red Marble" steaks to enhance your evening. Music of the Baroque patrons receive a 25% discount per table when showing their concert tickets for the day's performance. Visit the Rosebud on Randolph website for more information and to make reservations.
For other restaurants, please choose a venue name for more information.
CHURCH VENUES
AT THE PERFORMANCE
To help make your experience more enjoyable, here are the answers to some frequently asked questions about Music of the Baroque performances.
When should I arrive?
How do I find my seats?
What happens if I'm late?
What if I'm in a wheelchair or need special accommodations?
May I bring my child?
May I leave my cell phone on in case someone needs to reach me?
Where are restrooms and telephones located?
How long is a typical concert?
When should I applaud?
How can I become a Music of the Baroque usher?
Ushers for Music of the Baroque concerts are members of the Saints, an organization of volunteers for the performing arts. While ushering is their most visible presence, the Saints also provide other kinds of volunteer services for nonprofit, as well as some for-profit, groups in the Chicago area.
Because the Saints believe that groups like Music of the Baroque enrich the community, they volunteer their services in exchange for seats at performances.
The Saints have provided volunteer ushers for performing arts groups since the organization was established in 1980. It is believed to be the first and only organized volunteer support group of its kind in the country to serve the entire performing arts community.
For more information, contact the Saints directly at 773.529.5510 or at info@saintschicago.org.