Plan Your Visit
PERFORMANCE VENUES
Music of the Baroque performs at the Harris Theater in Millennium Park and the North Shore Center for the Performing Arts in Skokie. Holiday concerts are performed in several city and suburban churches. Please click on a venue name to view more information.
HOLIDAY CONCERT VENUES
DIRECTIONS AND PARKING
Please choose a venue name for more information on how to get to our concerts and where to park.
HOLIDAY CONCERT VENUES
HOTELS AND RESTAURANTS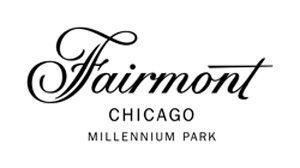 The Fairmont Chicago is Music of the Baroque's generous season sponsor and preferred hotel partner. This Chicago hotel features 687 contemporary guestrooms and suites including hypoallergenic, allergy-friendly Fairmont PURE rooms. Guestrooms feature stunning views of Grant, Millennium and Maggie Daley Parks as well as Lake Michigan and the Chicago skyline. Visit the Fairmont Chicago website for more information and to make reservations.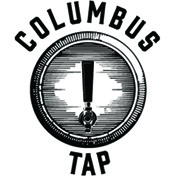 Columbus Tap, located inside Music of the Baroque's preferred hotel partner, the Fairmont Chicago, offers a quintessential tap house experience in the heart of Chicago, masterfully blending sophisticated offerings with neighborhood charm. Visit the Columbus Tap website for more information and to make reservations.
For other restaurants, please choose a venue name for more information.
HOLIDAY CONCERT VENUES
AT THE PERFORMANCE
To help make your experience more enjoyable, here are the answers to some frequently asked questions about Music of the Baroque performances.
When should I arrive?
How do I find my seats?
What happens if I'm late?
What if I'm in a wheelchair or need special accommodations?
May I bring my child?
May I leave my cell phone on in case someone needs to reach me?
Where are restrooms and telephones located?
How long is a typical concert?
When should I applaud?
How can I become a Music of the Baroque usher?
Ushers for Music of the Baroque concerts are members of the Saints, an organization of volunteers for the performing arts. While ushering is their most visible presence, the Saints also provide other kinds of volunteer services for nonprofit, as well as some for-profit, groups in the Chicago area.
Because the Saints believe that groups like Music of the Baroque enrich the community, they volunteer their services in exchange for seats at performances.
The Saints have provided volunteer ushers for performing arts groups since the organization was established in 1980. It is believed to be the first and only organized volunteer support group of its kind in the country to serve the entire performing arts community.
For more information, contact the Saints directly at 773.529.5510 or at info@saintschicago.org.