Paul Appleby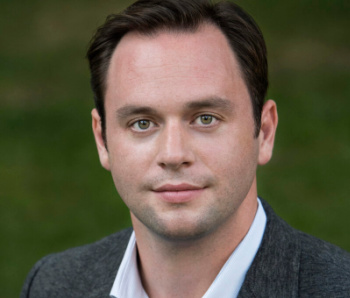 Admired for his interpretive depth, vocal strength, and range of expressivity, tenor Paul Appleby is one of the most sought-after voices of his generation. Mr. Appleby continues to grace the stages of the world's most distinguished concert halls and opera houses while collaborating with leading orchestras, instrumentalists, and conductors. Opera News claims, "[Paul's] tenor is limpid and focused, but with a range of color unusual in an instrument so essentially lyric… His singing is scrupulous and musical; the voice moves fluidly and accurately." He makes his Music of the Baroque debut in April 2023 as soloist in Bach's St. Matthew Passion.
Paul Appleby's calendar for the 2020-21 season includes Metropolitan Opera productions of Die Meistersinger von Nürnberg led by Sir Antonio Pappano and Rodelinda conducted by Harry Bicket. He makes a company debut with Oper Köln in the title role of a new production of Béatrice et Bénédict under the baton of François-Xavier Roth. With pianist Conor Hanick, Paul Appleby gives a North American recital tour that brings him to New York City, Philadelphia, Berkeley, and Sacramento, among others, and joins the Indianapolis Symphony Orchestra for performances of Elijah conducted by Jun Markl. In association with the American Modern Opera Company, Paul Appleby appears in a range of programming throughout the United States including performances in San Francisco, at the Ojai Festival, and on the campus of the University of Illinois at Urbana-Champaign.
Highlights of the recent past include concert performances of Die Zauberflöte and Mozart's seldom heard Laut verkunde unsre with Gustavo Dudamel and the Los Angeles Philharmonic; Handel's Samson with the Dunedin Consort at the Edinburgh International Festival; Elgar's The Dream of Gerontius with the Bamberger Symphoniker; Berlioz's Béatrice et Bénédict at the Palais Garnier with the orchestra and chorus of the Opéra de Paris under the direction of Philippe Jordan; and on numerous occasions in North America and Europe with his frequent musical partner Manfred Honeck. Respected as a consummate recital artist, Paul Appleby has given solo appearances at Wigmore Hall with Malcolm Martineau, has toured North America extensively with pianists Natalia Katyukova and Ken Noda, and was hosted by The Schubert Club for a range of recitals with pianist Wu Han including the tenor's first performance of Winterreise.