Ryan Townsend Strand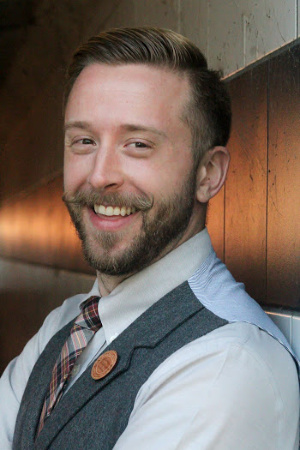 Tenor Ryan Townsend Strand's recent and upcoming engagements include a program of Bach's flute and tenor arias at PianoForte, a return to Madison Bach Musicians as soloist for its holiday baroque concerts, performances of music by William and Henry Lawes with Early Music at the Barn and Valparaiso University, Wagner's Götterdämmerung with Lyric Opera of Chicago, and performances of Bach's St. John Passion with Elmhurst Symphony Orchestra and the St. Matthew Passion with Chicago Choral Artists. A regular member of the Music of the Baroque Chorus, he last appeared as soloist with Music of the Baroque in March 2017.
Ryan Townsend Strand made his professional Chicago opera debut in Haymarket Opera Theater's production of Alessandro Scarlatti's Gli equivoci nel sembiante (Armindo). Opera credits include productions of Così fan tutte (Ferrando) with Transgressive Theater-Opera & Elmhurst Symphony Orchestra; and Mark Adamo's Little Women (Laurie), Monteverdi's L'incoronazione di Poppea (Nero), and Ricky Ian Gordon's The Grapes of Wrath (Al Joad) with Northwestern Opera Theater.
Ryan Townsend Strand has sung with the Grammy award-winning contemporary vocal ensemble The Crossing in Philadelphia under the direction of Donald Nally. Locally, he regularly performs with the Chicago Symphony Chorus, Chicago Choral Artists, and the Grant Park Festival Chorus. He received his Master of Music in Voice and Opera from Northwestern University, and is a founding member and the executive director of Constellation Men's Ensemble in Chicago.
Ryan Townsend Strand performs in "The Chase—Haydn, Handel & Rameau" on October 20 and 22.