Sharon Polifrone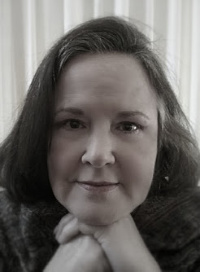 Music of the Baroque principal second violin Sharon Polifrone is also assistant concertmaster of Lyric Opera of Chicago. A graduate of The Juilliard School and former member of the Audubon String Quartet, she has also served as concertmaster of Fulcrum Point New Music Project, Contempo (formerly Contemporary Chamber Players), Concertante di Chicago, and as the founder and artistic director of the Virginia Chamber Music Academy.
An aficionado of new music as well as older works, Sharon Polifrone gave the world premiere of William Neil's Rhapsody for Violin and Orchestra with the Prague Symphony Orchestra and the European premiere of Jon Polifrone's Violin Concerto with the Lisbon Symphony. She has also performed and recorded music of many other contemporary composers, including Elliott Carter, Ezra Laderman, Peter Schickele, Ralph Shapey, Shulamit Ran, and Leo Kraft. She lives on a farm that produces pastured poultry, free-range eggs, and Berkshire hogs.
Sharon Polifrone performs in Vivaldi & Friends on February 28 & March 1.