Music of the Baroque steps beyond baroque, with polished results
By Kyle MacMillan, Chicago Sun Times
March 30, 2015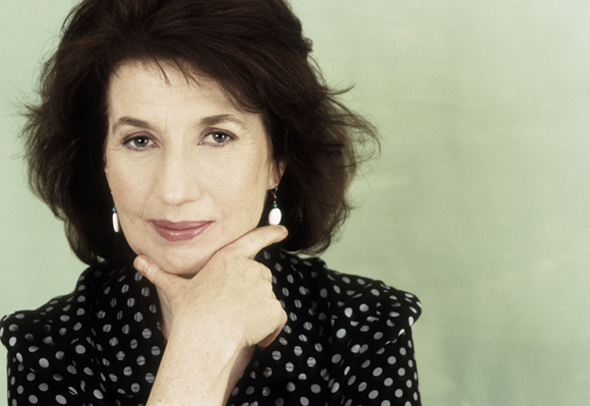 Despite the Music of the Baroque's seemingly time-specific name, music director Jane Glover likes to push the chamber orchestra's programming boundaries beyond the baroque to include works from the subsequent classical era as well.
It can get confusing, because the term "classical" is broadly applied to a genre of art music that stretches back to the Renaissance and even further, but it also denotes a specific musical period that ran from about 1750 to 1820.
Works by three of the composing giants of that time – Ludwig van Beethoven, Franz Joseph Haydn and Wolfgang Amadeus Mozart – were featured Sunday evening during a concert in the accommodating acoustics of the North Shore Center for the Performing Arts in Skokie.
While encountering new or offbeat pieces is always a plus, it also can be rewarding to return to familiar, audience-pleasing stalwarts, especially when they are performed with the kind of gusto and polish that the Music of the Baroque delivered in these selections.
Glover, who was artistic director of the London Mozart Players in 1984-1991 and has recorded a series of Mozart and Haydn symphonies, is clearly comfortable in this repertoire and handled it with masterly assuredness.
The evening's centerpiece was an animated, captivating version of Beethoven's Piano Concerto No. 2 in B flat major, Op. 19, which premiered in March 1795 and, despite its name, was actually the composer's first foray in the form.
Though not exactly a household name, at least in the United States, veteran soloist Imogen Cooper boasts an impressive resume, and she was nothing short of superb here, bringing a well-developed technique, a bright, clear tone and a light, supple touch to this work.
A grin appeared on Cooper's face several times. She was obviously enjoying herself, and that infectious spirit could be heard throughout this lively performance, especially in the perky third movement. She rendered the long cadenza at the end of the first movement with a direct, clean eloquence and offered a thoughtful, nicely restrained take on the slow second movement.
Cooper and Glover are both English, were born just a few months apart and share obvious musical affinities, so it is not surprising that they work together regularly, including making their debuts together with the Cleveland Orchestra last year. The two clicked in this piece, feeding off each other and displaying a real sense of musical give and take.
Glover has served as music director of the Music of the Baroque since 2002, and she and the musicians have developed an obvious bond. As was evident in this concerto and throughout the concert, the orchestra plays with a responsiveness and immediacy that can only come from such a close rapport.
The evening culminated with Haydn's Symphony No. 103 in E flat major, "Drumroll," one of the 12 works that the composer wrote for public concerts in London. Premiered, interestingly, within just a few weeks of Beethoven's forward-looking concerto, it represents the epitome of both the composer's symphonic writing and the classical style.
Glover and the orchestra captured the grandeur and intimacy of this wonderfully well-integrated work, ably conveying its often quick-changing moods and inner dialogues and paying due attention to Haydn's trademark musical flourishes, particularly the drumroll that boldly opens the work and recurs later.
The program opened with a clear, buoyant interpretation of Mozart's Symphony No. 31 in D major, "Paris," with brisk tempos, well-delineated dynamic contrasts and calibrated doses of delicacy and punch. The only blot on this performance came in the slow second movement, where a little listlessness crept in at times.