Meet Declan McGovern, MOB's New Executive Director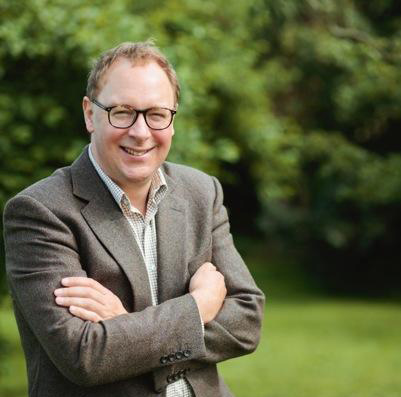 How do you like Chicago so far?
I like Chicago a lot. I moved here from Pittsburgh, so it's a much bigger city, and of course one of the great music cities of America. I am living close to Grant Park so I have been enjoying the summer concerts and the cycle paths along the lake. The pedway is fascinating!




What's your favorite thing you've seen or done since moving here?
Watching La La Land with 11,000 people in Millennium Park.




Where are you from originally?
County Laois, Ireland (the only county that touches a county that doesn't
touch the sea).




What were you doing before you came to Music of the Baroque?
I was General Manager of the Pittsburgh Symphony Orchestra. Some
memorable moments included a European tour and playing for a Pittsburgh
Steelers' game…is it time for Music of the Baroque to play for the Bears?




What's your favorite piece of Baroque music?
Eternal Source of Light Divine by Handel. Simply sublime.




What are you reading right now?
The Devil in the White City (of course!)




Do you (or did you) play an instrument? Which one?
Piano (harpsichord and organ at music college, but I'm afraid I have lapsed
somewhat).




When you're not at work, what do you enjoy doing?
Going to Jazz clubs (Andy's most recently) and cycling.




Name a composer you admire (Baroque or otherwise).
Handel: a supreme dramatist and amazing businessman.




What's one thing you're looking forward to this season?
Mendelssohn's Elijah. I am looking forward to the outstanding bass-baritone Eric Owens singing the title role, bringing to life the drama of the Old Testament: fire from the heavens, the curse of drought, Queen Jezebel's vengeance, and a fiery chariot ascending into the heavens…it will be quite a night at the Harris Theater and North Shore Center.




Deep dish or thin crust?
When in Rome…deep dish of course (but it's what inside that counts!).




Read more about Declan in the Chicago Tribune and Chicago Classical Review.