Music of the Baroque Contributors
BRAVO! We applaud and gratefully acknowledge the following individuals, corporations, foundations, and government agencies that made gifts to Music of the Baroque between January 15, 2020 and February 15, 2021. This list reflects gifts made to the Annual Sustaining Fund and Gala Benefit. Please advise us of any omissions or errors by contacting Andrew Baldwin in our Development Office at 312.551.1415, ext. 26 or andrewbaldwin@baroque.org.


CORPORATE, FOUNDATION, AND GOVERNMENT SUPPORTERS
$25,000 or more
Paul M. Angell Family Foundation
JamesDruryPartners
Julius Frankel Foundation
The Irving Harris Foundation
Kirkland & Ellis Foundation
The Negaunee Foundation
Polk Bros. Foundation
Anonymous
$10,000 to $24,999
William Blair & Company
Elizabeth F. Cheney Foundation
Chicago Dept. of Cultural Affairs and Special Events
Clear View Solutions, LLC
Dr. Scholl Foundation
Fairmont Chicago
John R. Houlsby Foundation
Illinois Arts Council
TIFF Charitable Foundation
$5,000 to $9,999
The Ann and Gordon Getty Foundation
John R. Halligan Charitable Fund
Leadership Greater Chicago
Sidley Austin LLP
UL
USG Foundation
Wintrust Financial Corporation
$1,000 to $4,999
Robert W. Baird and Co.
First Midwest Bank
Kewaunee Scientific Corporation
Goldberg Kohn
A.L. and Jennie L. Luria Foundation
McMaster-Carr Supply Company
Donald E. Nelson, Managing Director-Investment Officer, Wells Fargo Advisors
Parr Brown Gee & Loveless
Proskauer Rose LLP
Rosborough Partners, Inc.
Sahara Enterprises, Inc.
Scott Zagurski, Managing Director-Investment Officer, Wells Fargo Advisors
Miller Shakman & Beem LLP
Farny R. Wurlitzer Fund
Anonymous
Corporate Matching
Bank of America
William Blair & Company
The Chicago Community Trust
HSBC
Owen-Illinois, Inc.
IMB Corporation
Prudential
The Saints
USG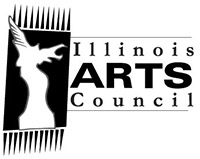 Music of the Baroque is partially supported by the Illinois Arts Council, a state agency, and by a CityArts Grant from the City of Chicago Department of Cultural Affairs & Special Events.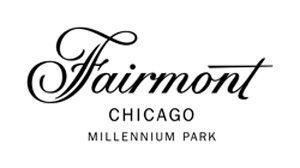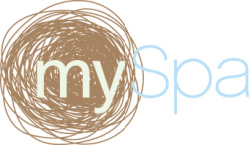 INDIVIDUAL CONTRIBUTORS
Major Benefactors
$25,000 or more
Michael & Susan Avramovich Charitable Trust
James & Peggy Drury
Stan & Mary Ferguson
Constance M. Filling & Robert D. Hevey
Anne Marcus Hamada
Thomas & Amy Kuhns
William McIntosh
Robert Meeker
Jean Perkins & Leland Hutchinson
Mr. & Mrs. Thomas F. Pick
Sustaining Guarantors
$10,000 to $24,999
Pamela Baker
Gail E. Belytschko
Thomas & Jennifer Cline
Hanna Gray
Mr. & Mrs. E. O. Hand III
Sydney L. Hans & Lawrence E. Strickling
Mary P. Hines
Cynthia & Ron Holmberg
Louise Lane
Jim & Kay Mabie
Helen Marlborough & Harry Roper
Jim & Karen Prieur
Ralph & Lynne Schatz
Marjorie Moretz Stinespring
Albert V. Thompson
Stephen P. Wood & Kathleen Arthur
Guarantors
$5,000 to $9,999
Mr. & Mrs. Merrill Blau
Marion A. Cameron
Jacquelyne Den Uyl
Michael A. Forti
Thomas Gallagher
Mona Golub
Mr. & Mrs. Dietrich M. Gross
Debbie Siegel & Robert Altman
Lawson & Jane Whitesides
John L. Wilhelm, MD
Supporters
$2,500 to $4,999
Peter & Lucy Ascoli
Roger Baskes
Christopher Brathwaite
Donna & Andrew Brickman
Barbara & Frank Easterbrook
Karen Fishman & Anne Ladky**
John W. Williams & Martin Fluhrer
Stephen & Elizabeth Geer
James & Brenda Grusecki
Harry J. Hunderman & Deborah J. Slaton
Fern Josephs
Jared Kaplan* & Maridee Quanbeck
Mary Klyasheff
James & Peggy Knapp
Maria & Stephen Lans
Sheldon Marcus & Mary Stich-Marcus
Mr. & Mrs. David E. Mason
Eric & Kate Mattson
Declan McGovern & Angela McLaughlin
Mrs. Helen Melchior
Linda Thoren Neal
John Ryan & Margaret Silliker
Carole Schecter & Steven Mayer
Scott Schweinfurth & Margie English
Matthew E. Steinmetz
Alvin & Karen Telser
Mr. & Mrs. Clark L. Wagner
James White & Andrea Ravin
Owen & Linda Youngman
Fellows
$1,500 to $2,499
Ron & Queta Bauer
Jerry H. Biederman
Marguerite Bookstein
Sandra & Dennis Calvanese
Nancy Dehmlow
Richard M. & Marguerite W. Franklin
Alan & Virginia George
Allen W. Heinemann & William Borden
Dr. Peter Jones & Marian Pearcy
Faye Katt
Jeanne LaDuke & Carol Stukey
Michael & Margaret McCoy
Portia Morrison & Alan Richmond
Kenneth R. Norgan
John W. Pfeiffer & Gregory L. Potts
Derek & Elizabeth Sammann
Kenneth Smith
J. Robert & Christine Stoll
Lorna Puttkammer Straus
Louise I. Tausche
Mrs. James W. Thornton
Douglas & Pam Walter
David & Ann Ward
The Conductor's Circle
$1,000 to $1,499
David & Joy Anderson
Cameron Avery & Lynn B. Donaldson
Dan & Michele Becker
Nancy G. Becker
Carlos Bekerman
Andrea Biel-Cohen
Mr. & Mrs. Milton Blouke Carus
Philip & Marsha Dowd
Richard & Ingrid Dubberke
J. Thomas Eller
Sally & Michael Feder
Cathy & Joe Feldman
Dorothy & John Gardner
Dedre Gentner
Pat & John* Grady
Leslee Hackenson
Jan* & William Jentes
JS Charitable Trust
Thomas Karaba & Marsha Hoover
Anne Kimball & Peter Stern
Carol & James Klenk
Andrew & Susan Langan
Robert & Deborah Lanigan
Charles E. Lee
Bruce & Mary Leep
Laurence Lewis
Marylin Marrinson
Charles Mottier
Dennis & Linda Myers
Mr. & Mrs. Akira Nakajima
Emily Nicklin & Jack Callahan
Jonah Orlofsky & Joan Polachek
Marianne O'Shea & Eamonn Byrne
Lawrence Osterberg
Shirley & Dick Paulson
Karen & Sam Purves
Steven & Missy Ravid
Mary Helen Robertson
Piper & Jono Rothschild
Christopher & Chelsea Shukie
Joseph & Dahlia Tesher
Eladio Vargas
Bernie Wilson
Connie Wood & Nancy Van Brundt
Paul & Mary Yovovich
Jeff & Betsy Zeiger
David & Elizabeth Zott
Concertmasters
$500 to $999
Robert Altenbach
Karl B. Anderson
Cedric Antosiewicz & Margaret Gudenas
Marlene Bach
Judith Baxter & Stephen Smith
Carla Berry
Tom & Diane Blake
Charles Bobrinskoy
Stephen & Patricia Carlson
Francoise Chor
Jane B. & John C. Colman
Mr. & Mrs. Timothy R. Conway
Alec Dike & Siobhan Flynn
Ali Fatemi
Gregory Geuther
Merle Gordon
Philip & Norma Gordon
Robert C. Graham
Mark & Kimberly Gralen
Anthony R. Green
Timothy & Joyce Greening
Anna Harper
Nancy Hart & Michael Stieber
Pati Heestand
Daniel A. & Ann C. Herrick
Douglas & Shirlee Hoffman
Robert Hoyler
Barbara Jillson
Mr. & Mrs. Paul R. Judy
Stephen A. Kaplan
Catherine & Douglas Knuth
Nancy Kosobud
Michael Krco
Daniel Maki
Stephen Mannasmith & Mary Billington
Donald Maves
Elisabeth McCombe
Timothy & Barbara McDonough
Robert McGonnagle & Sandra Williamson
Robert & Lois Moeller
Dr. Frederick More
Jennifer More & Collins Trier
Harvey Nathan & Lisa Kohn
John Nitschke & Jean McLaren
Joseph & Rosemary O'Hara
Keith & Irmgard Olson
Margaret Pendry
Agnes Tierney Prindiville
William Pullin
James C. Rhind
Richard B. & Constance Rhind Robey
James E. Rocks
Mr. & Mrs. Arlen Rubin
Peter & Marie-Claude Schauer
Patricia & Dick Schnadig
Sally Schwartz
Sabine Sobek
Lester Spielman*
Robert & Molly Stine
Ainsworth Thompson & Emma Asante
Paul Vanderwerf & Sarah Kallick*
John Vinci
Chris Werwicki
Eva-Maria Worthington
Philip J. Zack
Ms Camille J. Zientek
Anonymous (2)
Music Makers
$200 to $499
Stephen W. Alltop
Arlene Alpert
Vincent & Sarah A. Anderson
Emma Asante
Bruce Austin
James Barry
Elizabeth S. Beck
Daniel J. Bender
Larry Bennett & Gwyndolyn Friend
Mr. & Mrs. Leon & Marcia Bernstein
Joanna Beu & Jared R. Cloud
Francisco J. Bezanilla & Ana M. Correa
William E. Bible
Helga Binder
Stephen G. & Helene Bishop
John & Claudia Boatright
Sharalyn Borchers
William & Sheila Bosron
Craig M. Bradley
Cindy & Terry Brady
Mary Brandon
Norma M. Braude
Tom & Mary Beth Brown
Janet & John Burton
Constance Casey
Cynthia A. Cheski & Scott Elliott
Norm & Miriam Clerman
Dr. & Mrs. Fredric L. Coe
Nancy K. Colbentson
Derek Cottier & Laura Tilly
John Cullinan & Ewa Radwanska
Barbara Flynn Currie
Titus Daniels
Donna Danielson
David deQuay
Rex Dwyer
Anne Egger
Dan Ellig
John Elson
Bruce B. English
David & Ann Erie
Fran Faller
Jean Farnsworth
Linda Feeney
Marilynne Felderman
Edith Fessler
Timothy & Janet Fox
Susan Franz & Judith Markowitz
Imelda Gallagher
Ted & Arlyne Garrison
Margaret Geldens
Dr. & Mrs. Hugh C. Gilbert
Lynn E. Gilchrist
Jenny Glick
Linda Conviser Glick
Bernadette Gniadecki
Barbra Goering
Jerry Goldman
Robert & Alanna Gordon
Michael Gorey & Martina Mead
Ruth Grant & Howard Schwartz
Joel & Sharon Greenburg
Yigal & Stella Greener
Julie Griffin & Greg Meadors
Phillip & Belinda Grigg**
Karl & Tina Grubert
Ada Mary Gugenheim & Jon Will*
Marianne Hahn
Janet L. Hamada
William Hauworth
Roz & Jo Hays
Stephen Heller
R. H. & Marilyn Helmholz
Dr. Geoffrey J. Hewings
Elizabeth M. Hibben
David & Kathryn Hilbert
Brian Hoffman
Douglas & Shirlee Hoffman
Sandra Hubbard
Marc & Mary Hutchinson
Barbara Huyler
Mr. & Mrs. Andy Kalayta
Darlene Kedzior
Teng Lek & Trevane Khoo
Chuck & Kathy Killman
John & Catherine King
Tom Klein
Kathryn Kniffen & David Downen
Karl A. Kreft
Brian Krumm & Laura Coy
Carola Kupfer
Christopher Landers
Bill & Blair Lawlor
Dan & Jennifer Linzer
Lawrence Lipking
Sean Kelly & Anne Lockwood
Tom & Maggie Lovaas
Mark & Kathleen Lundberg
David & Vicki Malec
Mr. & Mrs. Cary Malkin
Howard Masters
Karl Maurer**
Donald Maves
Scott F. McCleary
George & Kathy McConaghy
John McConnell
Malcolm M. McGawn
Anne N. McIntosh
Michael J. Meshenberg
David & Patricia Meyer
Marilu Meyer
Michael & Rebecca Mikolajczyk
Lois & Mark Milburn
Sarah J. Miller
Priscilla Mims
Avis Moeller
Jeffrey A. Mono & Steven Greenberg
James Morrison
Robert & Mary Naftzger
Yana Nedvetsky, D.D.S.
Diane Nelson & Gary Cygan
Nicolas H. Nelson
Tom & Bonnie Noll
Richard Nordstrom
Marcus & Amy Nunes
Sara C. Nunez
Frank Nussbaum
The Honorable Sheila O'Brien
Gail E Parry & Norman Bell
Linda J. Piele
Irwin Press
David J. Rice & Craig Trompeter
Ann R. Richards
Dr. Lisa Rone & Melba Lara
Helen Rubinstein
Kathleen Rundell
David Schiffman
Rosa M. Schloss
Nancy Schmitt**
Jeff Schroeder
Paul Seeley & Hugh Muller
William Sewell & Jan Goldstein
John H. Shindler
Fred & Brenda Siegman
Craig Singer
Craig Sirles
Mary Ann Smith
Ronnie Jo Sokol
Robert Stanek
Dr. Thomas R. Stelmack
Ryan Strand
Helen Straus
Mark A. Sudeith
Barry Sullivan
Gene & Holly Sunshine
Dorothy & Casmir Szczepaniak
Thomas & Beverly Tabern
David Terman
Ainsworth Thompson
Michele M. Thompson
Frank & Nina Thorp
Mr. & Mrs. Frederick A. Thulin
Carol Turchan
Anne Van Biesebroeck
Philip Vidal
Jim & Mary Vieregg
Alesia & Derek Wall
Susan L. Weber
David Weible
Kristine Westerberg
Judith Whellan
Charles A. White
Vicki L. Whitesell
Toni & Steven Wolf
Cynthia A. Wong
Fred Wrobleski
Maria E. Wynne
Mr. & Mrs. Frank J. Ziegler
John & Linda Zimnie
Anonymous (3)
Members
$75 to $199
Leonard & Phyllis Adams\
Sandra Allen\
Lauri Alpern\
Edward W.* & Dalila A. Amend\
Vincent & Sarah A. Anderson\
Thomas M. Anger\
Carolyn & William Anthony\
Elizabeth Asmis\
Tom Bachtell\
Philip Baron\
Alan Bath\
Harold & Karen Bauer\
Debra & Martin Beck\
Marjorie Benson\
Donna Bergen\
Nancy Berman\
Esther Berry\
John & Patricia Berwanger\
Betsy & Steven Blumenthal\
Jacquelyn Bonavia & Reggie Greenwood\
H. Constance Bonbrest\
Mena & David Boulanger\
Craig M. Bradley\
Nancy Brisch\
Tom & Mary Beth Brown\
Charles A. Bryant\
John Buccheri\
Kay Bucksbaum\
Dr. Jack M. Bulmash\
Franz Burnier\
Julia L. Busse\
Icy Cade-Bell\
Mary Ellen Cagney\
Helen Carlock\
Georgiana Carlson\
Gary Casper\
Alietia Caughron\
Frank & Mary Chaiken\
Georganne Chalmers\
Mr. & Mrs. Maurice Champagne\
Joyce Chelberg\
Dr. Miriam L. Christ\
Stanley & Karen Cielec\
Robert H. Clarke\
Karen Commons\
Jane Conroy\
Paul Cooper\
Debra Cox\
Caroline P. Cracraft\
Buckley & Susan Crist\
D. Leigh Daeuble\
Mr. & Mrs. Richard Dagdigian\
Donna Danielson\
Don Davis & Brad Smith\
James & Nancy Decorrevont\
Roxanne Decyk\
Bernard Derroitte\
Lisa DeVitto\
Constance Diamond-Prevas\
Borshen & Karisa Ding\
Jonathan Don\
Irwin Drobny\
Tana Durnbaugh\
Kenneth East\
Bernhard Ebstein\
Richard B. Egen\
Joanne Epcke\
Barbara Fishman\
Jerome H. Ford\
Karen Freel\
Stephen & Helene Gabelnick\
John Anthony Gable\
Jill R. Gardner\
John & Catherine Garra\
Robin Gaston\
Joan Gately\
Dominick J. Gatto & Susan E. Gaines-Gatto\
Paula Getman\
Natalie & Howard Goldberg\
Juliet Goldsher, MD\
John D. Gorby\
Andrew M. Gore\
Gordon P. Grant\
Yigal & Stella Greener\
Charlotte Greil\
John Grosspietsch\
James Grutsch\
William & Susan Haddad\
Robert A. Harris\
Judit Hausner\
James Heinz\
Linda Henson\
Nita & Jean Herreman\
Dagmar & Paul Herrmann\
Margaret Hill\
Marion Hoffman\
Marsha Holland\
Galeta L. Hoy\
Beth & Andrew Isaacs\
Cynthia Jameson\
Robert & Kathryn Jandeska\
Karen Jared\
Michel & Ann Kadinsky-Cade\
Richard Kinch\
Ruth Kleinfeldt\
Rebecca Koblick\
Robert Kravitz\
Jeannette & Jim Kreston\
Axel Kunzmann & Bruce J. Nelson\
Andy & Janet Kurz\
Ludmilla Lazar\
Christine & Joel Lehmann\
Barry Levenstam & Elizabeth Landes\
Heidi Levin\
Frederick D. Lewis\
Jim Lothe\
Samuel & Joan Lovering\
Sandra Mangurian\
Mark & Wendy Manto\
Thomas Martin\
James B. Martins\
Howard Masters\
Maura Ann McBreen\
Ann McGlynn\
Celsus McGovern\
Loughlin McGovern\
Ellen McGrew\
Rev. Don E. McLaughlin\
Kari McLean\
Jerry Meites\
Jane B. Meranus\
Gicel Mercado-Sanchez\
Michael J. Meshenberg\
Irene Meyer\
Dennis & Peggy Michel\
Diane Middlebrooks\
Michael Modica\
Karen Morgan\
James Morrison\
Corinne Morrissey\
Sheldon Mostovoy\
Janice Mouton\
Thomas F. Murphy\
William Myers\
Paul R. Nagel\
Melanie Nowacki\
Ginny Noyes\
Jean Nye\
Susan & Cassandra O'Brien\
Alexander N. Orban\
Carol Overley\
Eleanor Parker\
Mr. & Mrs. Alan Pilgrim\
Suzan Pinsof\
John Plampin\
Victor & Stacy Plastiak\
Barry & Elizabeth Pritchard\
James & Cheryl Purdy\
Dorothy V. Ramm\
John H. Ray\
Diana Robin\
George Roeper\
Linda Rogers\
Sylvie Romanowski\
Dr. Lisa Rone & Melba Lara\
Kathleen Rooney & Martin Seay\
Dr. Susan A. Ross\
Sonja & Robert Rotenberg\
James J. Sack\
Frank & Joan Safford\
Margaret M. Saliga\
Allen Salter\
Amy & Steve Sanders\
Mary Scarpino\
Doug Schacke\
Marianne C. Schapiro\
Liene Sorenson & James Scherer\
Rita Schnell\
Elizabeth A. Schraft\
Dean & Carol Schroeder\
Marian Schulz\
Carole Schumacher\
Renee Schwartz & Gunnar Knutson\
Robert Schwartz\
Beth Shadur\
Fern J. Shaffer\
Bruce & Sarane Siewerth\
Adele Simmons\
David Simmons & Maureen McGrath\
Ilia Smirnov\
Louise K. Smith\
Thomas & Petrenelle Smith\
Neil Snider\
Paul & Rose Snopko\
Ronnie Jo Sokol\
Maria Solomon\
Elizabeth L. Spiering\
Tom & Linda Spring\
Charles & Joan Staples\
Deborah Stefani\
K.M. Stelletello\
Marjorie Stephan\
Susan Stephens\
Brian Stevens\
Mary & Robert Stolper\
Dave & Judy Stone\
Lindsay & Mike Strand\
Helen Straus\
Barry Sullivan\
Cynthia Swarner\
Nathan Taylor\
Susan Tepas\
Robert P. Thiel\
Jacqueline Tilles\
Linda Townsend\
Patricia Tuchman\
James G. Turner\
Nina Uziel-Miller\
Robert Van Riemsdyk\
Jon & Rhonda Velazquez\
Priscilla Walker\
Stanford Waller & Barbara Flynn\
Dr. & Mrs. William Werner\
Birgit Werth\
Cindy White\
Kathleen Wildman\
Tilly Wilhoite\
Carla Williams\
Iris Witkowsky\
Margaret V. Tomaszek-Witry\
Ellen Wright\
Carol A. Yale\
Robert Yerkan\
Anonymous (7**)
Patrons
Under $75
Jean Agathen\
Sally Anderson\
Barbara Andrews\
Donna Andrzejewski\
John Aten\
William Bailey\
Lorraine Barba\
Bonnie Barber\
Ron Barkley\
Jenni M. B. Bartholomew, PhD\
Alan H. Bates\
Audrey Beasley\
Gertrude Behrmann\
Jacqueline Bergen\
Hans Bernet\
John Binder\
Keith Bockus\
Adrienne Booth\
John Boychuck\
Geraldine S. Brown\
Patrick Brown\
Sharon & Bruce Brown\
Diane M. Bruno\
Theresa Burkhart\
Charles Burtner\
Carol Butterfield\
Catherine S. Cappel\
Maria Carrig\
Haddon & Ethel Carryer\
Phil & Nancy Castagnet\
Rimas F. Cernius\
Nancy Chamberlain\
Alice & Robert Chrismer\
Louise Clemency\
Richard & Elizabeth Clemmitt\
Kate, Jeff, & Allison Cook\
Jeanne A. Coonan\
Cecilia D'Souza\
Alta Dale\
Roberta Dalton\
Sandra Danforth\
James Denton\
Scott A. Dick\
Laurie Dittman\
Joyce Doering\
Brenda L. Dorsey\
Frederick P. Dose\
Frank Dugan\
Richard L. Eastline\
Mary Ellen & Kenneth Alexander\
Harry S. Epstein\
Kenneth A. & Margaret S. Finder\
Nona C. Flores\
Jean Fulton\
Walter Fyk\
Karl-Heinz & Kathleen Gabbey\
Judith K. Gardiner\
Meg Gardner\
Larry Geni\
Doug & Barb Gerleman\
Kenneth & Janet Giambrone\
Kimberly Bowsky\
Roger Golec\
Bobbi Gorman\
Robert & Barbara Green\
Mary Greenwald\
Jan Griffith\
Jay Grossman\
Marianne H. Gupta\
Joseph Gustaitis\
Ellen Haddigan Durgun & Musa Durgun\
Marilyn Hagen\
John Hales\
Francia Harrington\
Dana Harris\
Karen Haugen\
Johanna Hauki\
Mr. & Mrs. L. Hall Healy, Jr.\
Junia Hedberg\
Betsy Helgerson\
Patricia Henry\
Margaret Herring\
Robin L. Hershey\
Deborah Hindelewicz\
Michael & Nancy Hobor\
Barbara Hofmaier\
Les Horne & Janet Crawford-Horne\
Joel Horowitz\
James A. Horwath\
Martha & Jim Houston\
Rita Hovorka\
Doreen Hsu\
Dr. Tamima F. Itani\
Eric Johnson\
Mark R. Johnson\
David W. Kandziorski\
Gemma Kang\
Andrea Karras\
Giulietta Karras\
Laura Kaufman\
Scott L. Kellogg\
Eva S. Kelly\
Walter Kiefer\
Susan Kilduski\
Jason E. Kratz\
Robert Kressin\
Karen Krueger\
Judy Krugman\
Julie Kuhn\
Terry & Diane Kulat\
Maureen Kunitz\
Paige LaCour\
Marcus Lamer\
Gregory Landeweer\
Daniel Lang\
Mark Lee\
Laurie & Marshall Levine\
Maureen Littlefield\
Catha Loomis\
Joel Loughman\
Betty Luning\
Margaret A. Macdonald\
Trisha Mack\
Joseph & Katherine Madden\
Elliot Mandel\
David S. Mann\
Amy Mantrone\
Peter Marchese\
Ina Marks\
John & Patricia Marshall\
Janet L. Mather\
David Mathers\
Joan Matz\
Pierre Mauboussin\
Susan McCracken\
John & JoAnne McDonald\
Charles McKenzie\
Marietta McPike\
Diane Melnick\
Sandra Meyer\
Joel & Greta Michael\
Pat Mikos\
Lynn Minich\
David Moes\
Anna Moreno\
Maryann Mori\
William Moskoff & Carol Gayle\
Margaret Mottier\
Debra Mucha\
Jeanne & Martin Mueller\
John Mugge\
Mary Mumbrue\
Sally Munley\
Janet Nelson\
Linda l. Nelson\
Lee Nickelson\
Kevin Noonan\
Arlene Norsym\
Candus Olson\
Sander Ottes & Wouter van Drenth\
Janet Palamone\
Paul G. Palmer\
Yaerin Park\
Jo Ann & Joe Paszczyk\
Janice Pere\
William Pfeiffer\
Lance Potter\
Marianne & Louis Pyster\
Susan A. Rabe\
Richard Rezac\
Deirdre Rice\
Claudia Roberts\
David Robin\
Mary Rothschild\
Peggy Rubens\
Alicia Rubinstein\
Dennis Rutkowski\
Andrew & Jill Rye\
Barbara Rykaczewski\
Robert Samson\
Sandra Brennan\
Linda Scharf\
Sigrid Schmidt\
Nancy Schmitt\
Hans J. Schuster\
Robert Schwendau\
Charles Seiferman\
John Shaffer\
Michael Shelton & Leslie Grimm\
Jonathan Sherwell\
Bonnie Simon\
DJ Simon\
Janos Simon\
Mark Skillan\
Robert Slater\
John G. Slawson\
Michael L. Sloan\
Jan Smith\
William W. Smith Jr\
John Smyth Jr.\
P. Sternberg\
Robert E. Lucas\
Dorothy S. Strang\
Michael & Billie Strauss\
Richard A. Stultz\
Sandra Sweet\
Elisabeth Swisher\
Abbe Temkin\
Earl & Denise N. Thompson\
Tom Ticknor\
Laura Traven\
Mary P. Tyrell\
Ruth Ultmann\
Betsy K. Uzzell\
Alex Valvassori\
Allison L. Wade\
Gary Wainer\
Eric Wallbruch\
Wendy Walter\
Mary Watt\
Charles C. & Suzanne Wells\
Catharine White\
Herbert Whiteley\
Jennifer Whiting\
Prudy Widlak\
Deborah Willis\
Drs. David & Connie Wojtowicz\
Dr. Robert O. Wyatt\
Katherine Young\
Elizabeth Zurawski\
Anonymous (9)
Commemorative Gifts
Gifts in memory of:
Edward Amend by
    Dalila A. Amend
R. Stephen Berry by
    R.H. & Marilyn Helmholz
    Anne Marcus Hamada
    Barry Sullivan
Stan Cahn by
    Abbe Temkin
Freda Challis by
    Adrienne Booth
Oliver Colbentson by
    Kari McLean
Bruce Den Uyl by
    Jacquelyne Den Uyl
    Michael Gorey & Martina Mead
Roger Harper by
    Ina Marks
Dr. Sarah Kallick by
    Paul Vanderwerf
Bernard Evan Kane, M. D. by
    Lisa DeVitto
Paul Robert Kuhns by
    John W. Pfeiffer & Gregory L. Potts
Amy Nunes by
    Christopher Boebel & Glenna Eaves
Eva H. Perkal by
    Judit Hausner
    John & Patricia Marshall
    Susan & Cassandra O'Brien
G. V. Ramanathan by
    Marjorie Moretz Stinespring
Laura Campbell Rhind by
    Kewaunee Scientific Corporation
    James C. Rhind
    Richard B. & Constance Rhind Robey
Larry Solomon by
    Maria Solomon
Debbra Wood Schwartz by
    Juliet Goldsher, MD
James W. Thornton by
    Mrs. Ann Thornton
Gifts in honor of:
Betsy Cline by
    Gene & Holly Sunshine
Constance M. Filling & Robert D. Hevey by
    John & Nancy Hevey
    Janet L. Hamada
William Jon Gray by
    Ryan Strand
Julie Griffin by
    Stephen W. Alltop
Elizabeth Hagen by
    Jane B. Meranus
Anne Marcus Hamada by
    Janet & John Burton
    Janet L. Hamada
Jennifer Kramer by
    Douglas & Shirlee Hoffman
Thomas & Amy Kuhns by
    Piper & Jono Rothschild
    Derek & Elizabeth Sammann
Kate Lamer by
    Marcus Lamer
Louise Lane by
    Linda Conviser Glick
    Merle Gordon
    Kenneth R. Norgan
    Debbie Siegel & Robert Altman
Helen Marlborough & Harry Roper by
    Jerry Goldman
    Sonja & Robert Rotenberg
Declan McGovern & Angela McLaughlin by
    Stephen W. Alltop
    Douglas & Shirlee Hoffman
    Fred & Brenda Siegman
    Maria E. Wynne
Jennifer More by
    Stephen Alltop
    Lynn Minich
Linda Neal by
    John Elson
Jean Perkins & Leland Hutchinson by
    Pamela Baker
    Debra & Martin Beck
    Cindy & Terry Brady
    Kathryn & Bruce Johnson
    Lester & Judith Munson
John W. Pfeiffer & Gregory L. Potts by
    Lauri Alpern
    Don Davis & Brad Smith
    Laurie Dittman
    Ellen Haddigan & Durgun & Musa Durgun
    Francia Harrington
    Doreen Hsu
    Giulietta Karras
    Maureen Kunitz
    Joel Loughman
    Peter Marchese
    Sander Ottes & Wouter van Drenth
    William Pfeiffer
    Allison L. Wade
Jim & Karen Prieur by
    James & Brenda Grusecki
    Debbie Siegel & Robert Altman
John Ryan by
    Paul Vanderwerf
Howard Schwartz by
    Ruth Grant
Marjorie Moretz Stinespring by
    Agnes Tierney Prindiville
    Lise Jensen & G. V. Ramanathan*
    Frederick & Monica Thulin
Peter van de Graff by
    Catherine & Douglas Knuth
BACH FAMILY SOCIETY
Sustaining the future of Music of the Baroque through thoughtful legacy gifts
Mr. & Mrs. Merrill Blau
Stan & Mary Ferguson
Allen W. Heinemann & William Borden
Fern D. Josephs
Karen Fishman & Anne Ladky
Sheldon Marcus
Linda Moses Novak
Lester Spielman*
Carole Schecter & Steven Mayer
Robert & Molly Stine
*deceased
**These contributions have been matched by their employers and are listed at the level of their gift plus the amount of the match.