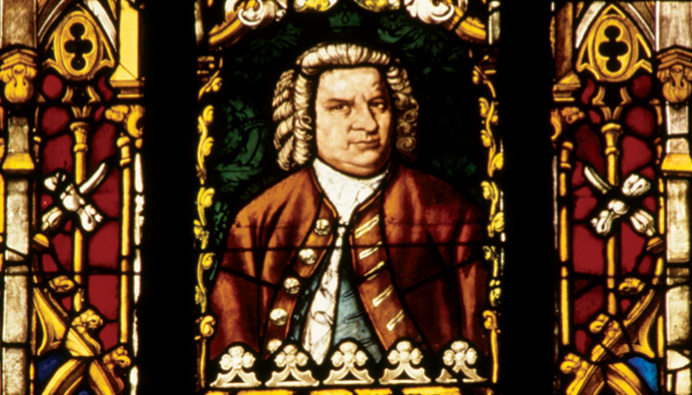 "The inexpressible depth of music, so easy to understand and yet so inexplicable, is due to the fact that it reproduces all the emotions of our innermost being, but entirely without reality and remote from its pain...Music expresses only the quintessence of life and of its events, never these themselves."
—Oliver Sacks
After neurologist Oliver Sacks' recent passing, the above showed up in my news feed many times. Most Baroque composers would have agreed, as music's ability to communicate feelings dominated 18th-century aesthetics. And I think it's brilliant. For Sacks, music's effect comes from its ability to conjure up emotion devoid of any context. Music's power does not stem from simple mimicry, but rather from the way in which it expresses the inexpressible aspects of life. In music's indeterminacy, there is room for each of us to perceive our own experiences, feel our own emotions, and imagine ourselves in each note.
Sacks' observation keeps flitting through my head as I write about the pieces on the first concert of the season, "Kraemer Conducts Bach." To kick off our 45th anniversary, Principal Guest Conductor Nicholas Kraemer has chosen three equally powerful but highly contrasting cantatas: Cantata 119, "Preise, Jerusalem," Cantata 82, "Ich habe genug," and the best known of the bunch, Cantata 140, "Wachet auf." For me, these works bring Sacks' idea to life. Each chorale cantata is a miniature theology lesson—we are presented with an idea from scripture, Bach offers his own commentary through arias and duets, and then eloquently summarizes the main conceit with a chorale. I suppose a simple conversation could take the same form. But in setting these ideas to music, Bach welcomes us to revel in them. He guides our ears to certain phrases, and invites us to dwell on a specific word. He shows us how he feels—and in so doing, he makes us feel, too.
This melding of music with emotion is particularly potent in "Schlummert ein" from Cantata 82, which is among the most gorgeous arias on the program (and which baritone Roderick Williams will sing beautifully). The text deals with death—but death in the sense of welcome release, a place of "sweet peace and quiet rest." Bach sets the words almost as a lullaby, breaking the luxuriously hypnotic music only when discussing the travails of life on earth. The gentle sting of ascending melodic leaps hint at death's concomitant sadness, however, even if it is not present in the words. This comes to the foreground in one particularly memorable performance by mezzo-soprano Lorraine Hunt Lieberson. Dying of cancer, Lieberson recorded and performed the entire cantata numerous times, including a version staged by Peter Sellars in which she was dressed in a hospital gown. The emotion inherent in Bach's music, Lieberson's interpretation, and her very real illness come together in an incredibly moving and powerful meditation on death.
Don't miss "Kraemer Conducts Bach" on Sunday, October 18, at North Shore Center for the Performing Arts in Skokie, and Monday, October 19, at the Harris Theater in downtown Chicago. It will be glorious.