About Music of the Baroque
Long recognized as one of the region's top classical groups, Music of the Baroque's professional chorus and orchestra is one of the leading ensembles in the country devoted to the performance of eighteenth-century works. The ensemble has drawn particular praise throughout its history for its performances of the major choral and orchestral works of J. S. Bach and Handel, Mozart, and Haydn.
The Chicago Sun-Times writes, "Lyric Opera of Chicago and the Chicago Symphony Orchestra may be the big guys on the local classical music scene, but in terms of sheer quality of performance…Music of the Baroque inhabits the same stratosphere."


Our 53rd season, Heaven and Earth, runs from September 2023 to May 2024. This marks the 21st anniversaries of Music Director Dame Jane Glover and Principal Guest Conductor Nicholas Kraemer. Andrew Megill was named Chorus Director in April 2022.
Music of the Baroque draws audiences from across the Chicago metropolitan area, performing regularly at the Harris Theater in Millennium Park in downtown Chicago and the North Shore Center for the Performing Arts in Skokie, as well as at intimate Chicago and suburban churches and neighborhood venues such as the Kehrein Center for the Arts in Austin. Baroque Notes, our virtual pre-concert talks, open our doors wider and add extra value to the concert experience.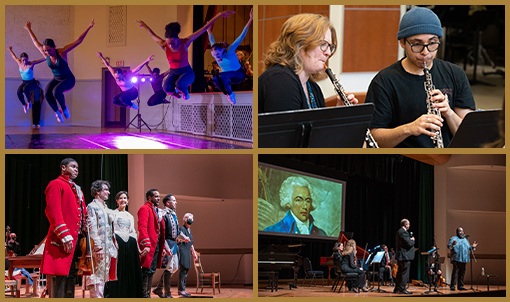 Our Diversity, Equity and Inclusion program includes Project Inclusion, employing young professionals from under-represented backgrounds in the orchestra, and our annual collaboration with students at the Merit School of Music. We also offer free neighborhood concerts at venues such as the Kehrein Center for the Arts in Austin.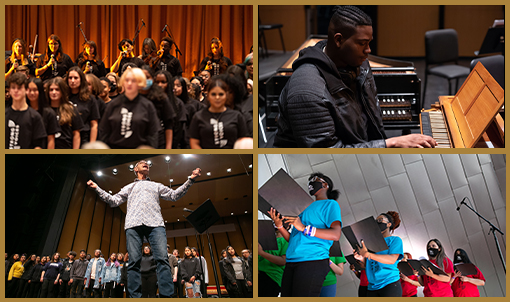 Through its "Strong Voices" program, Music of the Baroque conducts arts education to support and enhance music education programs at Chicago public high schools.


Music of the Baroque's YouTube Channel offers a range of videos featuring our work on stage and in the community. The channel includes a "concert of the month" where you can enjoy one of our concerts free online every month.
Listeners across the country enjoy the work of Music of the Baroque through radio broadcasts and recordings on 98.7WFMT Radio.


RECORDINGS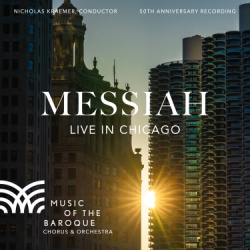 Music of the Baroque's available recordings include "Bach's St. Matthew Passion" recorded live during the 2022-2023 season; "Messiah—Live in Chicago" recorded live during the 2021-2022 season; "Bach's Mass in B Minor" recorded live during the 2019-2020 season; and "On This Night," recorded live during the ensemble's 2017 and 2014 holiday concerts and conducted by William Jon Gray.