Thank you to our gala sponsors!
GALA SPONSORS
IMPRESARIOS
William McIntosh
The Negaunee Foundation


EXECUTIVE PRODUCERS
Thomas and Amy Kuhns


PRODUCERS
Pamela Baker
Anne Marcus Hamada
Robert D. Hevey, Jr. and Constance M. Filling
Thomas and Amy Kuhns
Helen Marlborough and Harry Roper
Dr. Julie-An Talano and Mr. Matthew T. Regan
Lynne and Ralph Schatz
Stephen Wood and Kathleen Arthur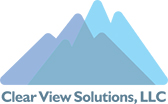 UNDERWRITERS
Jacquelyne DenUyl
Stan and Mary Ferguson
Sydney L. Hans and Lawrence E. Strickling
Leland Hutchinson and Jean Perkins
Eric and Kate Mattson
Marjorie Moretz Stinespring
Lawson and Jane Whitesides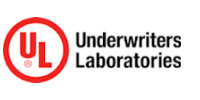 SPONSORS
Aon
Marion Cameron-Gray
Tom and Jennifer Cline
Barbara and Frank Easterbrook
Michael A. Forti and Daniel Joseph
Bert and Ann Hand
Anthony T. Kremer
Louise Lane
Linda Neal
Donald E. Nelson
Shirley and Richard Paulson
Carole Schecter and Steven Mayer
John L. Wilhelm, MD


PATRONS
Robert Altman and Debbie Siegel
Baird
John and Penny Barr
Marguerite Bookstein
Christopher Brathwaite
Donna and Andrew Brickman
Robin DeLaPena and Dani Nichols
Philip and Marsha Dowd
Kent Dymak and Theodore Foss
Mr. and Mrs. Victor Elting III
Cathy and Joe Feldman
Mark Ferguson and Elizabeth Yntema
Mark and Beth Filip
Karen Fishman and Anne Ladky
David and Alexandra Fox
Goldberg Kohn
Shelley Gorson and Alan Salpeter
Kimberly and Mark Gralen
Harry Hunderman and Deborah Slaton
George Joseph
Thomas Karaba and Marsha Hoover
Frederic Klein
Carol and James Klenk
Nancy Kosobud
Douglas J. and Kathleen G. Kurtenbach
J. Andrew and Susan Langan
Maria and Stephen Lans
Charles E. and Deborah Lee
Declan McGovern and Angela McLaughlin
Portia Morrison and Alan Richmond
Dr. and Mrs. Jon Moss
Linda and Dennis Myers
Emily Nicklin and Jack Callahan
Janis and John Notz
Jonah Orlofsky and Joan Polacheck
Marianne O'Shea and Eamonn Byrne
John W. Pfeiffer and Gregory L. Potts
Proskauer Rose LLP
Maridee Quanbeck
Piper and Jono Rothschild
Derek and Elizabeth Sammann Family
Scott Schweinfurth and Margie English
Seyfarth Shaw LLP
Chris Shukie, UBS Financial Services
Brian and Beth Sieve
Matthew E. Steinmetz
UBS Financial Services
Pam and Doug Walter
Helen E. Witt and Aloysius T. Stonitsch
Owen and Linda Youngman
Paul and Mary Yovovich
Betsy and Jeff Zeiger
Anonymous


DONATIONS IN KIND
Invitation design donated by Kym Abrams Design







Invitation printing donated by LCP







Program book printing donated by North Shore Printers







Invitation mailing donated by TCB Mailing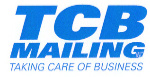 RAFFLE DONORS
We encourage you to visit our generous in-kind and raffle donors. Please mention their support of Music of the Baroque when you do.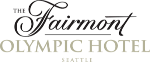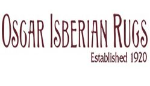 360 Chicago
Alliance Française de Chicago
Arts Club Theatre Co
Aspen Historical Society
The Bartolotta Restaurants
Chicago Bears Football Club
Beatrix
Beaty Biodiversity Museum
Best Place at the Historic Pabst Brewery
Black Ensemble Theater
Blue Plate
Bottle & Bottega
Carrectly Auto Care
Chalet Nursery
The Charles Allis and Villa Terrace Art Museums
Cherry Circle Room
Chicago A Cappella
Chicago Architecture Center
Chicago Botanic Garden
Chicago Children's Museum
Chicago History Museum
Chicago Humanities Festival
Chicago Red Stars
Chicago Symphony Orchestra
City Lit Theater Company
Desert Botanical Garden
Dublin 4 Irish Pub and Cafe
Elgin Symphony Orchestra
Evanston Art Center
Fairmont Chicago, Millennium Park
Fairmont Scottsdale Princess
Fairmont Olympic Hotel, Seattle
Fairmont Hotel Vancouver
Float Milwaukee
The Gage
Garfield Park Conservatory
Genesee Theatre
Giordano Dance Chicago
Goodman Theatre
Bert & Ann Hand
Sydney L. Hans and Lawrence E. Strickling
Harris Theater
International Museum of Surgical Science
Joffrey Ballet
Kohl Children's Museum
Thomas and Amy Kuhns
Lakefront Brewery
Lawton Ridge Winery
Lettuce Entertain You
Lillstreet Art Center
Lou Malnati's
Declan McGovern & Angela McLaughlin
Milwaukee Art Museum
Milwaukee Irish Fest
Jeffrey A. Mono and Steven Greenberg
Museum of Anthropology at UBC
Chicago Museum of Illusions
Museum of Pop Culture (MoPOP)
Music Box Theatre
North and West Coast Links Golf Ireland
North Shore Center for the Performing Arts in Skokie
Northlight Theatre
Oceanique
Old Town School of Folk Music
Oscar Isberian Rugs
Raven Theatre
Revolution Brewing
Saigon Sisters
Renee Schwartz
Scottsdale Center for the Performing Arts
Scottsdale Museum of Contemporary Art
Smoque BBQ
Stafford's Weathervane Restaurant
Steppenwolf Theatre Company
Oscar Tatosian
The Chicago Zoological Society/Brookfield Zoo
Thousand Waves Martial Arts
Trapeze School New York (Chicago)
Uchi Dallas
UChicago Presents
Urban Athlete
Vancouver Symphony Orchestra
Wattage
Mark Weisbard and Vicki Rich
The Theatre of Western Springs
Chicago Wolves Hockey
Ms. Eva-Maria Worthington
Back to top