Meet Kathryn Lewek and Susanna Phillips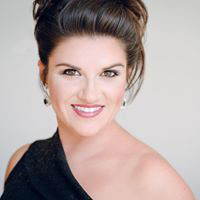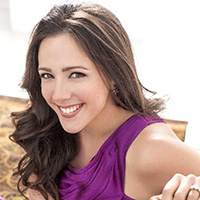 What music are you listening to right now?
Kathryn Lewek: I've been listening to a lot of solo piano music lately: Chopin, Debussy, Liszt, Rachmaninoff. I always find myself turning to those guys when my life gets hectic. Between the holidays, working multiple contracts at once, traveling so frequently, and planning my July wedding, I love that the simplicity of the solo piano calms my nerves!
Susanna Phillips: RIGHT now I'm listening to the slow movement of the Brahms Violin Concerto to relax a bit. In general, I love to listen to good music of all genres (classical, country, pop, jazz...as long as it's good, I'll listen!).
What piece of music or role (that you have not sung) would you most like to perform?
KL: I've been really fortunate over the last couple seasons to check off a lot of dream roles: Lucia, Konstanze, Rosina—and a few that weren't dream roles, but also turned out to be very rewarding, so my original bucket list is dwindling in a wonderful way! (There are still a few remaining, especially Gilda and Violetta.) After debuting the title role in Maria Stuarda, I also got the bel canto queen bug, and now I want to sing all of those roles, too!
SP: I've never performed the War Requiem of Britten and am very excited to tackle that this spring. I'd also love to sing the Marschallin in Der Rosenkavalier one day.
What is the most challenging piece of music or role you've performed and why?
KL: The biggest challenge for me was learning and performing the role of Jessica in the world premiere of Andre Tchaikovsky's The Merchant of Venice at the Bregenz Opera Festival in southwestern Austria. Not only was it extremely difficult music to learn, but the subject matter was hard to wrestle with as well. It was difficult for me to create the role of someone so full of life and hope in the midst of an opera filled with such dark undercurrents. 
SP: Probably the Countess in Le Nozze di Figaro. There are so many facets to her character. The music reveals something new each time you visit it.
What would be your occupation if you weren't singing professionally?
KL: I always have imagined myself an anthropologist in an alternate universe. Pre-history and evolution have always fascinated me, and I always loved digging in the dirt when I was a kid. More recently, I have discovered a major passion for photography. I took a summer course in Santa Fe with National Geographic to hone my skills, and I have many opportunities to explore, discover, and work on my photography because I travel to new cities so often. 
SP: Probably a medical doctor. I've always been fascinated by the human body.
What do you find most interesting and/or exciting about singing Mozart's "Great" Mass in C Minor?
KL: Mozart is the finest composer in history, so it goes without saying that it's always a joy to sing his music. Personally, it's fascinating to me how completely different my role in the Mass in C Minor is from my role in The Magic Flute. It's almost as if they weren't written by the same guy! The delicate and almost otherworldly quality of "Et incarnatus est" is so opposite from the thunder and lightning of the Queen of the Night's arias. I will actually be singing both roles on the same day: after a matinee of The Magic Flute and a big make-up and costume change, I sing the Mass in C Minor with Music of the Baroque that evening! 
SP: The "Laudamus te" is so gorgeous... the grace notes and coloratura depict real joy, and it's impossible to sing without feeling happy. 
What goes with you on every trip?
KL: My Nikon D-7000, a bunch of music scores I'm working on for upcoming contracts, a set of travel knives, and my fuzzy slippers.
SP: My son! 
Do you have any pets? If so, what are they, and what are their names?
KL: I have a 13 year old black and white Papillon named Mon Petit Monsieur Renoir (Noir, or Noobie for short). I got him when I was a sophomore in college, so we've grown up together. I take him everywhere I go. He's been to Germany, France, Spain, Denmark, Austria, Italy, England, Canada, and all over the USA!
SP: We don't currently have any pets, but I grew up with an English Bulldog. We're hoping to adopt a dog one day but will wait for our kids to be a little older to help with the responsibilities!
What book are you currently reading?
KL: Honestly? I hate to admit it, but when I'm not reading through opera librettos or studying music for the million projects I have coming up, you can find me nose-diving into wedding magazines to get inspiration for my upcoming wedding. I'm dying to read Guns, Germs and Steel by Jared Diamond. I almost ALWAYS have a few of Alison Weir's historical accounts of world monarchs going; I love her writing and the topics never ever bore me—I'm a huge history geek! 
SP: Just finished Nutshell by Ian McEwan and am about to read A Strangeness in My Mind by one of my favorite authors, Orhan Pamuk.
What's your favorite thing to do when you're in Chicago?
KL: It's been several years since I had a proper winter. Last year, I was in Spain all season long. I've really enjoyed locking myself in my apartment way up in the sky and watching the snow. 
SP: I love to walk through Millennium Park and frequent the Art Institute. The restaurants never disappoint—and of course the shopping! But my favorite thing to do is see my friends. Wonderful people, Chicagoans. 
Hear Kathryn Lewek and Susanna Phillips with Music of the Baroque in Mozart's "Great" Mass in C Minor on January 22 and 23.