Karen Smith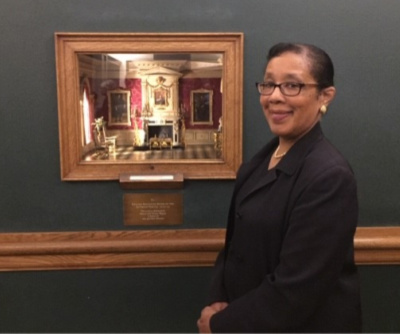 Listening to Baroque music has always given me great joy. My parents were amateur musicians, whose favorite period of music was the Romantic period. I, however, while appreciating Schubert, Chopin, Schumann, and Brahms, have always been drawn particularly to the music of Johann Sebastian Bach, George Frideric Handel, and other Baroque composers. Living in the suburbs of New York City—30 miles from Manhattan—has offered me many excellent opportunities over the years to see and hear wonderful classical musical performances of all periods and genres.
Over the years I have found that despite the vastness of Baroque repertoire, the same pieces of music tend to be offered many times over, while less well-known selections are often overlooked. Following my retirement in 2010 after serving as Professor of Library Science at Queens College, CUNY, I decided to travel outside the New York metropolitan area in search of performances of the Baroque repertoire I so enjoyed, especially works I had only heard on recordings but had never yet seen or heard in person.
I have always been one to carefully read concert programs from cover to cover, and have also paid particular attention to advertisements that list other concerts to be presented by different organizations. It was on one such occasion, at some point in 2013, that I opened the program and saw an advertisement for a group with whom I was unfamiliar: Music of the Baroque. I was instantly motivated to learn more about this group, and immediately looked it up.
To the best of my recollection, the first Music of the Baroque performance I attended was Handel's wonderful Israel in Egypt in 2013 at the Harris Theater, which would over time become my favorite venue. I was particularly excited because while I had a treasured old vinyl LP recording of the work, which I had listened to as a teenager, I had never yet heard it in person. The performance was absolutely breathtaking! I found Jane Glover's conducting inspired, the soloists exceptional, and the orchestra excellent. Many other trips to Chicago soon followed. I recall Haydn's Creation and Bach's Christmas Oratorio, both in 2014, and they were marvelous as well. I decided that I absolutely must have a subscription for this wonderful group. I reveled in Handel's Alexander's Feast (2016) and Telemann's Day of Judgment (2017), both works I had heard on recordings, but had never been able to hear in person in New York. I recall on another occasion, coming very close to being able to hear Handel's Esther in New York, only to be notified by the venue that the performance had to be unexpectedly canceled. My disappointment was short-lived however, because in 2018, much to my amazement, Music of the Baroque offered Esther! I eagerly flew to Chicago to hear it. Nicholas Phan was particularly outstanding (as Assuerus) in that memorable performance.
Over the years, I have been introduced to new and also young soloists through Music of the Baroque, whom I have since seen and heard in performances in New York and other parts of the United States, as well as abroad. In particular, I recall Jakub Józef Orlinski (whom I recently heard in the title role of Handel's Rinaldo at Glyndebourne), Susanna Phillips, and of course, the marvelous Sherezade Panthaki (whom I heard not too long ago, in recital at Caramoor)—all of whom I first became acquainted with through Music of the Baroque.
In addition to engaging wonderful soloists, a chorus always equal to the task at hand, and an excellent orchestra, a performance organization is also of course, defined by its conductor(s). I have seen wonderful conducting by Jane Glover and Nicholas Kraemer at Music of the Baroque. In 2019, I remember a wonderful "Grand Tour" program which included works by Handel and Corelli, conducted by Harry Bicket, one of my favorite conductors. (Several days later, I was again able to see him conduct a performance of Handel's Ariodante at the Lyric Opera.)
One of the favorite things I love to do before any Music of the Baroque performance is attend the lectures just before the concert begins. While I have a fair amount of knowledge concerning the music of the period, there is always something new to be considered, that emerges from those lectures. Attending these presentations, I find, offers additional musical insights and also reminds me of things I may have forgotten or overlooked when listening to my recordings at home.
In closing, it is always a joy to come to Chicago and be present for the Music of the Baroque experience! It is not often that one gets to hear and see presentations from a group who have made the performance of Baroque music a major priority, and have continuously presented soloists and conductors who, while doing an excellent job with standard Baroque repertoire, are willing to go beyond the relatively familiar and offer other Baroque works that the audience rarely gets to see and hear in person. "Bravo," Music of the Baroque! - and Happy 50th Anniversary!
LISTEN to an excerpt from our February 2018 performance of Handel's Esther here


Read the next MOB Story: Al and Karen Telser